Image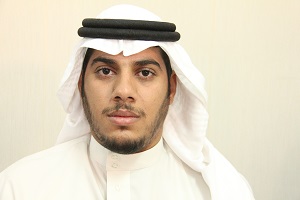 We at the Vice-Dean's Office for Student Affairs are pleased to congratulate your graduation and to share your family and beloved ones this joyful moment.
The Vice-Dean's Office always strives to hold the best activities that meet your interests and needs; create social environment full of cooperation; help you to learn new skills and experience; and inculcate deep values.
The mission of the Vice-Dean's Office is based on Islamic principles which believe that human should entertain their freedom and have their role in the community. Believing that students are full of energy, we invested such energy to serve the nation.
Please be aware that the College of Science and Humanities in Hawtat Sudair, the place where you grew up and learn, will remain by your side and you should remember it in future.
Mr. Mohammed Al-Sahli
Supervisor of Alumni Unit