Image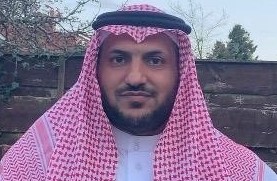 As one of the most important departments at the College of Science and Humanities in Hawtat Sudair, the Department of Business Administration operates based on a unified scientific plan. The primary aim of this plan is to achieve the university goals, particularly those related to improving learning outcomes and contributing in serving the local community as well as backing sustainable development and meeting the job market with high qualified graduates who are capable of achieving the kingdom's vision 2030.
Students at the department can be specialized in two majors: Human Resource Management and Financial Management.
The two majors are regarded indispensable for the sustainable development of the Kingdom, specifically in finance and investment.
Part of the department plan is to introduce new major focusing on marketing to meet the growing demand for investment and consumer needs.
The department has a group of outstanding qualified faculty members, lecturers and teaching assistants who work in harmony to provide assistance to students to excel academically and enable the department to obtain the academic program accreditation.
Head of the Department
Dr. Thamer al-Khalidi