ABET accreditation/Educational Objectives/Student outcomes/Enrollment/Graduation
ABET Accreditation:
The undergraduate program "Mechanical Engineering" in the Department of Mechanical and Industrial Engineering is accredited by the Engineering Accreditation Commission of ABET,http://www.abet.org/. ​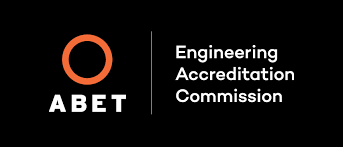 Mechanical Engineering Program
  Vision, Mission, Program Objectives and Student Learning Outcomes Vision
To provide the society with well-prepared Mechanical and Industrial Engineers who are equipped with state-of-the art technical knowledge and skills necessary to promote the engineering career.
Mission
The mission of Mechanical engineering department is to provide the community with mechanical engineers who are equipped with rigor of engineering education necessary for life-long professional practices and research activities
Program Educational Objectives
1. The well-prepared graduates are to make use of acquired mechanical engineering knowledge along with the earned technical skills to pursue their professional careers in mechanical engineering fields with due care to the ethics of engineering profession.
2. The graduates are to serve the society needs in their areas of competence while maintaining lifelong learning and contributing to the research and development of the mechanical engineering technologies.
Programme Learning Outcomes(a) an ability to apply knowledge of mathematics, science, and engineering(b) an ability to design and conduct experiments, as well as to analyze and interpret data(c) an ability to design a system, component, or process to meet desired needs within realistic constraints such as economic, environmental, social, political, ethical, health and safety, manufacturability, and sustainability(d) an ability to function on multidisciplinary teams(e) an ability to identify, formulate and solve engineering problems(f) an understanding of professional and ethical responsibility(g) an ability to communicate effectively(h) the broad education necessary to understand the impact of engineering solutions in a global, economic, environmental, and societal context(i) a recognition of the need for, and an ability to engage in life-long learning(j) a knowledge of contemporary issues(k) an ability to use the techniques, skills, and modern engineering tools necessary for engineering practice.  
Annual Student Enrollment and Graduation Data
​​2018-2019
Program

2018-2019
Fall

2018-2019
Spring

2018-2019
Summer

 
 

Enrolment

Expected  
Graduation

Enrolment

Graduated

Enrolment

Graduated

 

 ME               

51

--

--

--

--

--

 
2017-2018
Program

2017-2018
Fall

2017-2018
Spring

2017-2018
Summer

 
 

Enrolment

Graduated

Enrolment

Graduated

Enrolment

Graduated

 

    ME

55

0

51

9

--

--

 
 
  ​​2016-2017
Program

2016-2017
Fall

2016-2017
Spring

2016-2017
Summer

 
 

Enrolment

Graduated

Enrolment

Graduated

Enrolment

Graduated

 

ME       

51

3

68

14

--

--

 
 
  2015-2016
Program

2015-2016
Fall

2015-2016
Spring

2015-2016
Summer

 
 

Enrolment

Graduated

Enrolment

Graduated

Enrolment

Graduated

 

ME

35

8

35

3

--

--

 
 
​2014-2015
Program

2014-2015
Fall

2014-2015
Spring

2014-2015
Summer

 
 

Enrolment

Graduated

Enrolment

Graduated

Enrolment

Graduated

 

ME

24

2

19

4

--

--

 
 
2013-2014
Program

2014-2015
Fall

2014-2015
Spring

2014-2015
Summer

 
 

Enrolment

Graduated

Enrolment

Graduated

Enrolment

Graduated

 

ME

23

4

19

0

--

--

 
 
2012-2013
 
Program

2014-2015
Fall

2014-2015
Spring

2014-2015
Summer

 
 

Enrolment

Graduated

Enrolment

Graduated

Enrolment

Graduated

 

ME

17

0

22

0

--

--