ABET accreditation/Educational Objectives/Student outcomes/Enrollment/Graduation
ABET Accreditation:
The undergraduate program "Civil Engineering" in the Department of Civil and Environmental Engineering is accredited by the Engineering Accreditation Commission of ABET,http://www.abet.org/. ​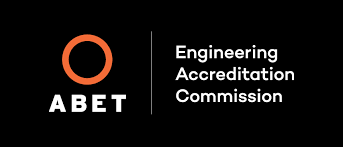 Civil  Engineering Program
Vision, Mission, Program Objectives and Student Learning Outcomes
 

Vision

To develop prominent educational and research programs that benefit the economic development of the region and the nation

 

Mission

To provide excellent engineering education that is conducive to talent and creativity and based on scientific knowledge, state of the art research, and expertise to serve the community in a professional and ethical manner

 

Program Educational Objectives (PEOs)

The Graduates of the Civil Engineering Program at Majmaah University will:

 

Have

 a successful career in the civil engineering profession as practicing engineers and consultants in diverse areas that include structural, geotechnical, transportation, water resources and environmental engineering; or other related emerging fields.
Demonstrate leadership and managerial skills through seeking professional licensure, identifying and solving emerging issues of community, country at global level.
Be committed to have life-long learning and professional development in pursuing higher studies and state of the art research to identify and solve real life civil engineering problems.

Gain high quality engineering expertise and maintain a keen awareness of ethical, social, environmental, and global engineering challenges.

 
Numer of Enrolled Students and Graduates for CEE Department (2010-2017)
| | | | | |
| --- | --- | --- | --- | --- |
| Year | Faculty | Students Enrolled  | Graduates | Labs |
| 2010 | 1 | 53 | 0 | 0 |
| 2011 | 3 | 87 | 0 | 4 |
| 2012 | 5 | 114 | 0 | 6 |
| 2013 | 8 | 163 | 0 | 8 |
| 2014 | 9 |  192 | 3 | 8 |
| 2015 | 11 |  169 | 35 | 9 |
| 2016 | 12 |  167 | 35 | 9 |
| 2017 | 12 | 163  | 29 | 9 |
| 2018 | 11 |   |   |   |
| 2019 | 11 |   |   | 9 |
| 2020 | 11 |   |   | 9 |
| 2021 | 11 | 26 | 23 | 9 |