.myres {
-webkit-flex: 1;
-ms-flex: 1;
-moz-flex: 1;
-o-flex: 1;
flex: 1;
}
.nav,.nav ul {
list-style:none;
margin:0;
padding:0;
}
.nav {
position:relative;
width: 159%;
}
.bg
{
font-size:16px;
font-family: Verdana, Geneva, sans-serif;
/*color:#145D8E;*/
color:#000000;
padding: 40px 10px;
text-align:justify;
line-height:2;
}
.nav ul {
top:auto;
padding: 0;
margin: 0;
background: #fff;
}
.nav li {
float: left;
position: relative;
width:114px; /*width of menu;*/
}
.nav li a {
font-family: "Pathway Gothic One",sans-serif;
line-height: 40px;
/**-moz-transition:3.0s;
-ms-transition:3.0s;
-o-transition:3.0s;
-webkit-transition:3.0s;**/
/*background-color:#7770B4;*/
background-color:#A48A3F;
/** background-color:#191919;**/
/*border:1px solid #6E67A6;*/
/**border:1px solid #957E39;**/
color:#003300;
display:block;
font-size:22px;
/*font-weight:bold;*/
line-height:auto;
padding:0px 0px;
text-decoration:none;
/*transition:0.5s;*/
text-align:center;
}
.nav .limain a {
line-height: 20px;
/**-moz-transition:3.0s;
-ms-transition:3.0s;
-o-transition:3.0s;
-webkit-transition:3.0s;**/
/*background-color:#7770B4;*/
background-color:#A48A3F;
/*background-color:#191919;*/
/*border:1px solid #6E67A6;*/
/**border:1px solid #957E39;**/
color:#d6d6d6;
display:block;
font-size:17px;
/*font-weight:bold;*/
line-height:auto;
padding:6px 6px;
text-decoration:none;
/*transition:0.5s;*/
text-align:left;
}
.nav li:hover > a {
/*background:#8CCA33;*/
/*border-color:#6E67A6;*/
color:#fff;
}
.nav ul li a:hover {
/*background:#8CCA33;*/
background:#990617;
color:#ffffff;
/*background-image: -webkit-gradient(linear, 0% 0%, 0% 95%, from(rgba(255, 255, 255, 0.5)), to(rgba(255, 255, 255, 0)));
background-image: -moz-linear-gradient(-90deg, rgba(255, 255, 255, 0.5), rgba(255, 255, 255, 0));
background-image: -ms-linear-gradient(-90deg, rgba(255, 255, 255, 0.5), rgba(255, 255, 255, 0));
background-image: -o-linear-gradient(-90deg,rgba(255,255,255,0.5),rgba(255,255,25,0));*/
}
.nav li:hover ul{
height: auto;
width:100%;
}
.nav ul ul ul li a:hover {
background:#CC690E;
/*background-image: -webkit-gradient(linear, 0% 0%, 0% 95%, from(rgba(255, 255, 255, 0.5)), to(rgba(255, 255, 255, 0)));
background-image: -moz-linear-gradient(-90deg, rgba(255, 255, 255, 0.5), rgba(255, 255, 255, 0));
background-image: -ms-linear-gradient(-90deg, rgba(255, 255, 255, 0.5), rgba(255, 255, 255, 0));
background-image: -o-linear-gradient(-90deg,rgba(255,255,255,0.5),rgba(255,255,25,0));*/
}
.nav ul ul ul li a {
background:#8CCA33;
/*background-image: -webkit-gradient(linear, 0% 0%, 0% 95%, from(rgba(255, 255, 255, 0.5)), to(rgba(255, 255, 255, 0)));
background-image: -moz-linear-gradient(-90deg, rgba(255, 255, 255, 0.5), rgba(255, 255, 255, 0));
background-image: -ms-linear-gradient(-90deg, rgba(255, 255, 255, 0.5), rgba(255, 255, 255, 0));
background-image: -o-linear-gradient(-90deg,rgba(255,255,255,0.5),rgba(255,255,25,0));*/
font-size:10px;
text-align:left;
}
.nav ul ul li a {
font-size:12px;
text-align:left;
line-height:auto;
width:100%;
}
.nav ul ul {
position: absolute;
/*left: 0;*/
/*right:21px;*/
top: 100%;
display: none;
}
.nav ul ul ul {
/* left: 100%; */
/* below to change the space between two submenu; */
left: 99px;
top: 0;
background: blue;
}
.nav li:hover > ul {
display: block;
}
.imgaa {
position: absolute;
min-height: 800px;
opacity:.2;
left: 270px;
z-index: -1;
}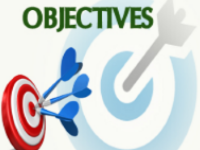 1. Prepare physical therapy professionals sensitive to the evolving concept of comprehensive rehabilitation and prepared to cooperate with other health professionals in meeting the changing health needs of society.
2. Develop creative and flexible educational approaches to provide outstanding educational experiences to our students in order to develop expertise in the profession of physical therapy and health rehabilitation.
3. Contribute to the advancement of knowledge in physical therapy and rehabilitation through scholarly inquiry and research for assuming responsibilities in the areas of patient care, administration and education.
4. Model leadership, professionalism, and lifelong learning through involvement in the professional development forums and community interdisciplinary collaboration.
5. Cultivate knowledge, understanding and appreciation of the social, political and economic aspects of health to practice in an ethical and legal manner.