Image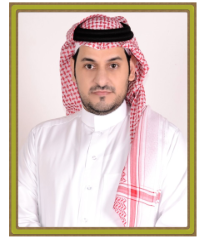 Message from the Dean (CAMS)
I would like to welcome you all students, faculty members and visitors to the website of the College of Applied Medical Sciences (CAMS).
As you might be aware that students are at the core of the educational process and being qualified to meet the challenges of life is the college's primary goal. With that in mind, CAMS strives to equip graduates with the necessary theoretical knowledge, hands-on experience and good manner that allow them to build up themselves and develop their society. 
Students receive education of high quality that meet international standards. Academic services and programs are constantly improved to meet the requirements of labor market. Students are taught skills like self-learning and problem solving.  
One of the CAMS' strategic plans is to spread the concept of research, innovation and creativity as well as to encourage outstanding faculty members and students to contribute to producing knowledge, an act that will help in creating an environment conducive for graduates to excel in their field. 
CAMS has highly qualified faculty members who work as one team and collaborate to help and motivate students to be open up to different cultures which will be reflected on their professional careers. 
Dean of College of Applied Medical Sciences
Dr. Msaad Mohammed Alzhrani