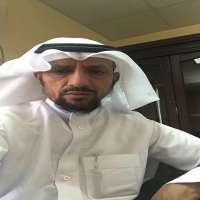 THE WORD OF THE VICE-DEAN OF COMMUNITY SERVICE FOR ACADEMIC AFFAIRS
Praise be to Allah and peace and mercy upon our preferred Prophet and for those who follow his generous approach.
Welcome, dear visitor, to the site of the Academic Affairs in the Deanship of Community Service and Continuing Education in the University of Mahmaah, where the vice deanship is engaged in educational programs that are administered by the Deanship according to regulations.
The university has achieved great achievements in this field. It has offered programs in the diploma, higher diploma and postgraduate studies by integrating and cooperating with the relevant departments of the university from faculties and supporting deanships and in a geographical area covering the University services regions.
And these achievements would not have been achieved without the guidance of God and then support the officials and their instruction. The Director of the University - Dr. Khalid bin Saad Al-Muqrin - Thanks to him for his support, follow-up and guidance to advance the Deanship in achieving its objectives to serve the community and to achieve the vision of the Kingdom 2030, as well as thanks to His Excellency the Vice-director - Msallam Al-Dossary - for the guidance and follow-up. Also thanks to Dr. Omar Al-Shrioufi, dean of the deanship of community service and continuous education- for his follow-up and guidance, as well as thanks to all the colleagues of the vice-deanship as well as to our colleagues in the colleges and in the supporting deanships with which the team has fulfilled its achievements .
We ask God the Almighty to guide us for what is good. I hope, dear visitor, you do not deprive us from your comments and suggestions. With your cooperation, we move forward towards our goals.
Dr Abdulkareem ben Saji AlHarbi.
                                                       Vice Dean for Academic Affairs