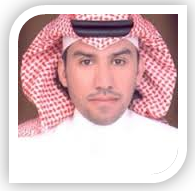 All praises and thanks to Allah and peace be upon Messenger of Allah, his family, companions and followers:
Greetings,
The Scientific Council has a great importance in the University; since its duties are various and vital and contributing directly in achieving the university's mission and objectives.
The Scientific Council provides its services to all teaching staff and researchers and its duties are being implementing on a founding concept as per general limitations representing in the tasks outlined in the higher education system in the Kingdom of Saudi Arabia as well as per the university's vision and mission. Also the Scientific Council's work is not restricted to application of policies only but it goes further to their development and review and writing to the higher organizational bodies, if necessary, for the sake of the work.  
The Council main duties include: Recommendations to appoint members of the staff after evaluating their certificates and decide on promotions and establish rules for motivating the researchers and propose establishing scientific research centers and coordinate between the existing centers and recommend for establishing the scientific societies.
The Scientific Council was formed in the university under the chairmanship of H.E Vice Rector for Graduate Studies and Scientific Research and six members from the teaching staff on 01-04-1431H. The Council held a number of meetings and discussed
various subjects and took a number of decisions most important of them were dividing the Council's into three administrative units: Appointment unit, promotion unit, publication and translation unit, the Council also decided on promotion, appointment and transfer of a number of the staff and outlined rules on participation of non-Saudi staff in conferences and symposiums as well as authorizing the Council to complete the internal policy of the Council.