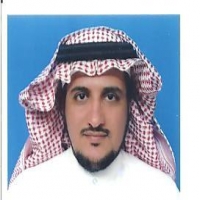 The establishment of research chairs is considered one of the fundamentals of developing scientific research in order to accomplish excellent scientific research goals. The idea of research chairs is centered in the concept that a distinguished researcher (he is called Full Professor) conducts some scientific research, workshops, lectures and studies in a field in co-operation with a research team in order to arrive at useful results for the university and the society. It is usual that an external body supports the establishment of a chair financially for a period of time. In order to achieve the objectives of the research chair, the chair team prepares a proposal for a research chair (practical scientific chair) along with all the elements needed and the objectives are very clear as well the time plan, the outputs and beneficiaries.
The idea of research chairs is based upon partnership between the academic institution and an individual or a body to support and develop a particular field of study. The individual or the body will be responsible for financing the research trip whereas the academic institution will be in charge of preparing the necessary research environment for success of the chair. Also, it will be accountable for executing the missions and achieving the objectives of the chair.  
Research chairs have got a very notable and eminent position in the research message of the university as it is the effective tool that enables the university to play a key role in achieving the constant development goals and meeting the society needs in all fields. Thus; Almajma'ah University is seeking to establish and implement research chairs in different fields such as religious, scientific, applied, engineering educational, humanities and medical. Human services are one of the most important fields forced by our present era and they require special attention.
The strategic message that the University aims to achieve through the research chairs programs is represented by investment of the financial sources such as charity and endowments in supporting research projects that kingdom needs to achieve the national development and deal with all problems in the medical, technical and social fields. These research programs also contribute for the university to have an international excellent position in creativity, innovation, research and development to support the national economy. In addition, this will strengthen the role of the university in developing the kingdom to be a knowledge community in order to achieve constant development and strengthen the university partnership with other society sectors like the other ranking universities.
Dr. Abdullah Awwad Alharbi