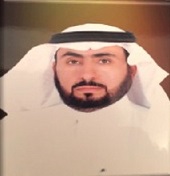 The Faculty of Science and Humanities at Rumaah is one out of twelve faculties that convene Majmaah University. Actually it is the latest one among the twelve. The Faculty was founded in 1431H. The following specialties are available in the faculty: English, Business Administration & Islamic Studies for boys and girls. The curriculum teaching is performed by distinguished teaching staff members who care for rising the general level of the College by encouraging and supporting scientific research and contribute to the comprehensive academic construction process to the faculty of male and female students.
As the faculty believes that the faculty should play a leading role in the region it serves to extend this role to a broader area of ​​access to the world through successive plans of the college during the refining processes of education, care and scientific research and community service.
And our belief in the importance of quality education, totally concerned with the human resources of the faculty members and administrators through training and hospitality .