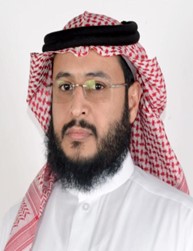 Welcome to the Department of Business Administration at the College of Business Administration at Majmaah University, which was established in the year 1433 AH. There is no doubt that the financial and business sectors are facing a growing change that is affecting the internal and external environment. This requires an action. With that in mind, we see that the outcomes of the business administration sector, particularly the human resources will make progress and respond to these changes.
Therefore, there has been a focus on activating the role of education as an essential component of the development of this country marked by the strategy of Vision 2030 to qualify young talents with advanced knowledge.
In response to this vision, Majmaah University has set its vision which features originality and leadership in teaching, learning, scientific research and community service as well as actively participating in building a society of science and knowledge. The university is offering education that meets the needs of society and the labor market and encouraging students to get professional certificates.
The Department of Business Administration seeks to achieve its vision which aims to excel in science and academia through a top-notch program in business administration that meets the needs of the market. To achieve this vision, we as faculty members collaborate with students and the community as one team to qualify graduates with creativity and capable of engaging in the community. 
Dr. Nasser Al-Sharif
Head of the Business Administration Department