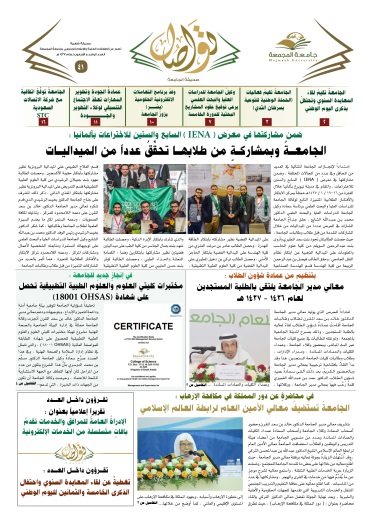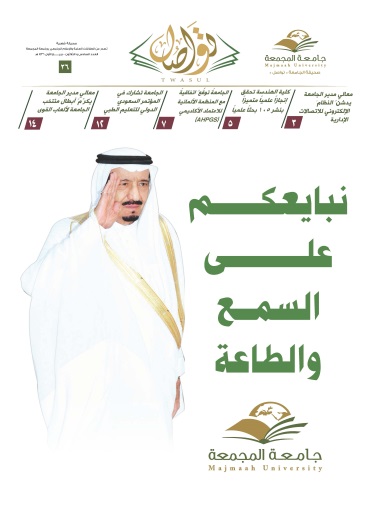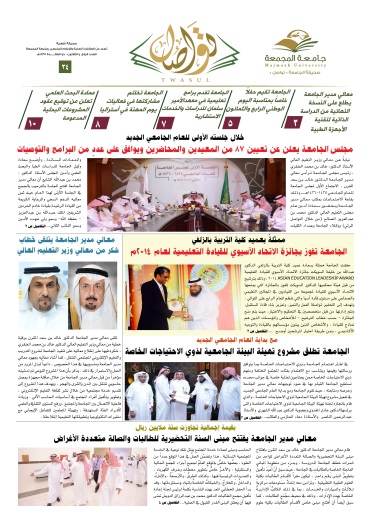 * H.E University Rector has issued his directives to publish University newspaper naming it "Tawasol".
* All staff and students of the University were notified and requested to participate.
* Participations and activities of colleges and deanships were received and reviewed and included in the published issues.
* All listed activities and news of the University are subjecting to review before including them in the issue on a periodic basis.
* Six issues of "Tawasol" have already been published; the stages of work include materials collection, editing, reviewing, designing, printing supervision and distribution.
* An organizational chart was made and editing board was formed for the newspaper.
* The issues are distributing to all Saudi universities, ministries, senior officials, government departments and schools in the vicinity of the University.
* A system of advertisement was set up for the newspaper to cover part of its cost.