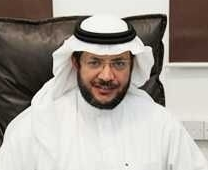 It's truly a blessing the sponsoring of the custodian of the two holy masjids for the opening of new public universities in our beloved kingdom, one of which is Majmaah University. Majmaah University has distant itself in establishing many distinctive colleges. Among such colleges is the Dentistry faculty in Zulfie that is considered a quality leap for the City and the University alike (1431-1432h).
The college is considered the gateway to knowledge and science in the field of dental and oral health care, and a place of modern medical learning that is based on learning outcomes according to the highest quality standards, which motivate faculty members and students for creativity and distinguished knowledge. Where the college is equipped with the latest findings of the Modern Dentistry that is based in particular on the computer-based learning.  Thus, pushing the college with experienced qualified doctors towards distinction, elevating our kingdom, and subsequently compete regionally and globally.
Hoping this college continues to enlighten the way towards leadership and excellence in the field of dentistry teaching, that would attain the University's ambitions and vision.
Faculty Dean
Dr. Abudalrahman Al-atram
CV